Are you looking for a great pair of running shoes? Ones that are breathable, durable, and not made in china? We have you covered.
We know what to look for in perfectly rated running shoes. Good running shoes should be lightweight, cushioning, give support, and should be a comfortable fit. The most important aspect of a running shoe is the experience it will provide a runner.
We have compiled a list of a few well-rated running shoes that have great reviews and hold up during even the harshest and craziest workouts.
There are a few countries such as; the USA, Indonesia, Vietnam, Thailand, and the UK that produce a few well-rated running shoes.
How non-Chinese running shoes differ from Chinese-made brands
According to our research, there are not many differences in sneakers made in China rather than in other countries. The biggest difference these days is cheaper labor in Chinese regions than in other places in the world.
Most of the world's shoe brands will source their materials and products from China and get them assembled in the USA or their own country. It all comes down to cost, again.
The thing is, these days, people are looking for shoes produced locally, American-made sneakers are a top choice these days.
Let's take a look at a few brands manufacturing running shoes not made in China. If you are looking for well-made running shoes, you might be ready to put any of these amazingly designed running shoe brands to the test.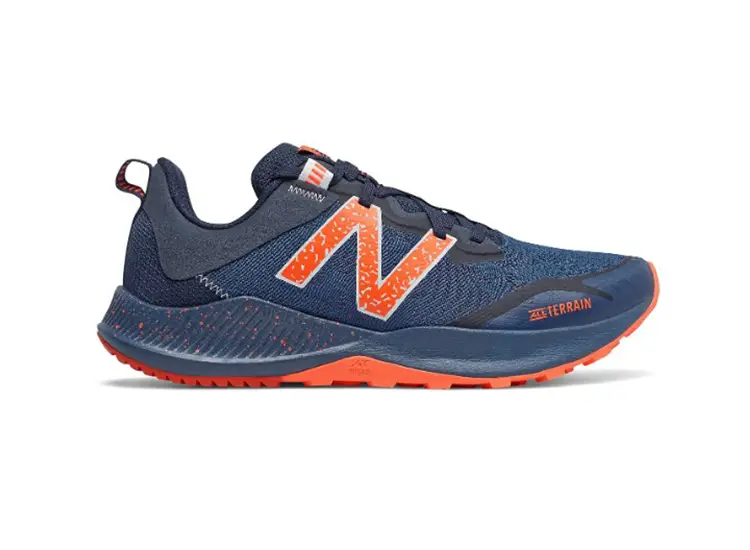 Although most of their company now outsources a lot of their production, New Balance still offers a line of well-made, crafted running shoes. New Balance running shoes are mainly made in the USA.
Their made in USA line of sneakers offers a solid build and durable crafting to make a persons run smooth and comfortable while keeping your shoe and foot intact. A finished New Balance running shoe begins with raw materials, from synthetics to rubber to leather. 
New Balance is a large corporation that is known for high-quality products and this line of USA made shoe is no different.
From bright fun colors to your everyday black and white, you can purchase a pair of sneakers for any occasion.
Pros:
Well-known reputable brand
Fair price
Variety of sneakers for men, woman, and children
Cons:
Only a fraction of their products are made in USA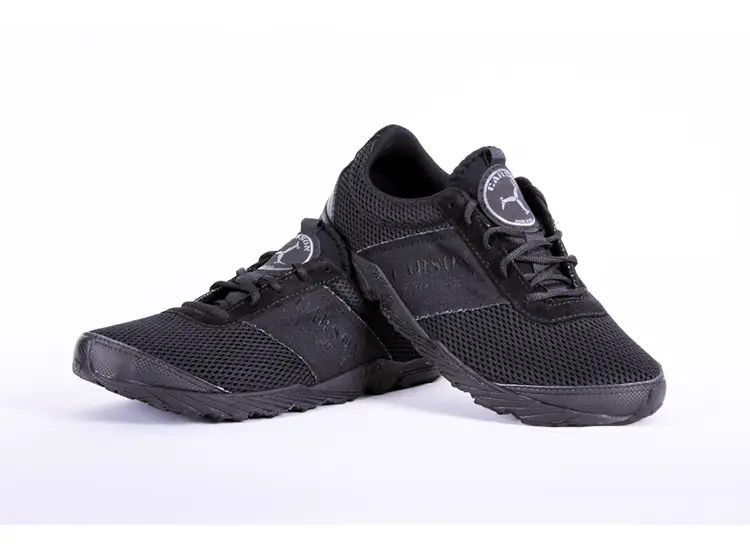 Everette Carson is the founder of Carson's Footwear. He was sick of buying uncomfortable, cheaply made, imported running shoes.
So, he created his own company and Carsons Footwear was born. Using only the greatest and best materials and highest quality products one of the most amazing shoes was available to runners from all over the country.
Since 2013, Carson Footwear has been making minimally-designed, lightweight running shoes. Carson Footwear is made in America. Their shoes are built with a zero-drop, 10mm, polyurethane midsole/outsole with a light, flexible upper. Their shoes are finished off with a 5mm sock-liner for ultimate comfort and added protection.
Carsons offers breathable lightweight running shoes helping your feet breathe while you work out.
They offer infinite sizing so anyone can feel comfortable running in these shoes.
Pros:
Carson running shoes are lightweight and comfortable
They offer affordable prices
Made with high-quality materials
A shoe size to fit everyone
Cons:
Not a wide variety of designs to choose from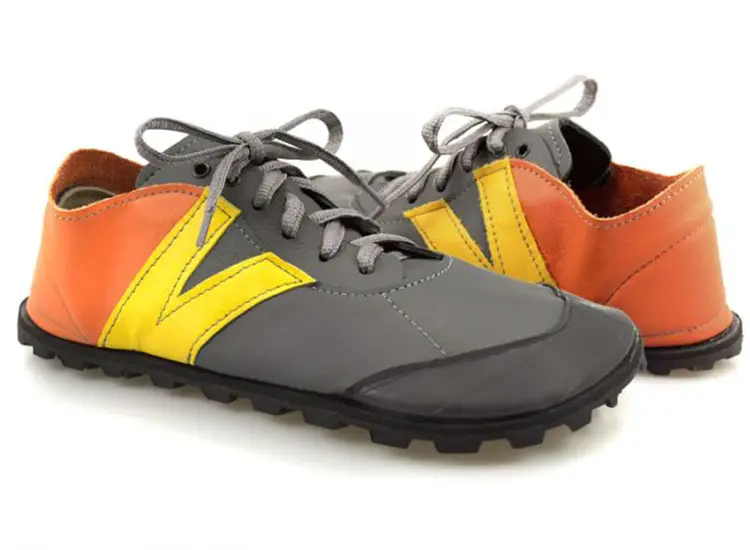 Soft Stars running shoe line is built for the minimalist runner.
Their uniquely designed shoes are crafted with a durable material that is extremely thin, leaving little between your feet and the ground.
This design is made to strengthen the feet and allow them to run against the earth like we were intended to do.
These hand-made leather and sheepskin shoes have been made in Oregon and trusted for many years. Getting their customers closer to running barefoot every day.
Pros:
Soft Stars are hand-made with durable material
Lightweight minimal material for more of a barefoot feel
Oregon family made shoes
They offer affordable prices
Cons:
Not much variety to choose from
No options other than minimal running shoes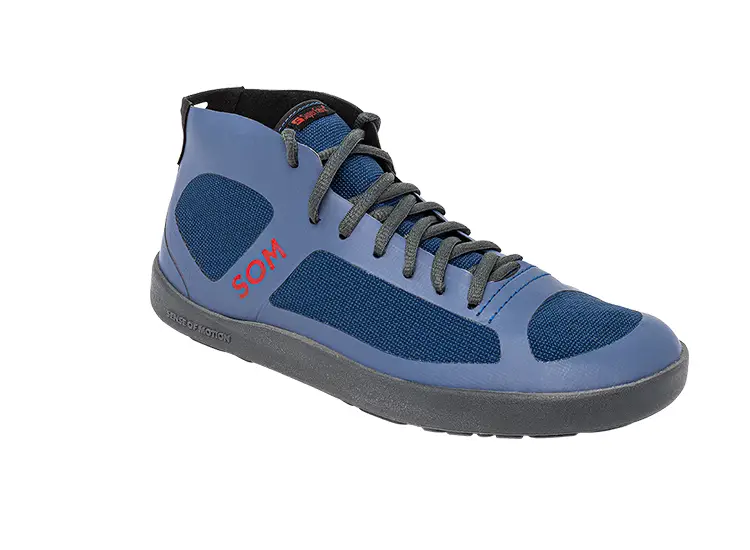 Soms Footwear is made in Colorado.
They are a vegan company that creates all their sneakers with minimal materials and only breathable durable products nothing from animals.
Soms were dedicated to making a shoe that will protect your feet from all the elements without adding any bulk or weight.
Soms believes your body will feel at its best in its most natural form. This is why they created a shoe to shaped to your foot, allowing your toes to expand to help with a much better full-body balance.
Having a zero-drop heel, your feet will remain completely flat the entire time you are on them evenly distributing your weight.
The American flag or "Made in USA" tag is on every shoe made by Soms Footwear in recognition of the fact that the entire shoe is manufactured in their Colorado shoe factory.
Pros:
Soms Footwear is lightweight and made with breathable materials
The shoes are podiatrist approved
Soms Footwear is a vegan company, keeping animals safe
The shoes are designed to your natural foot shape
Cons:
Bland designs and limited choices
Some designs are limited in sizes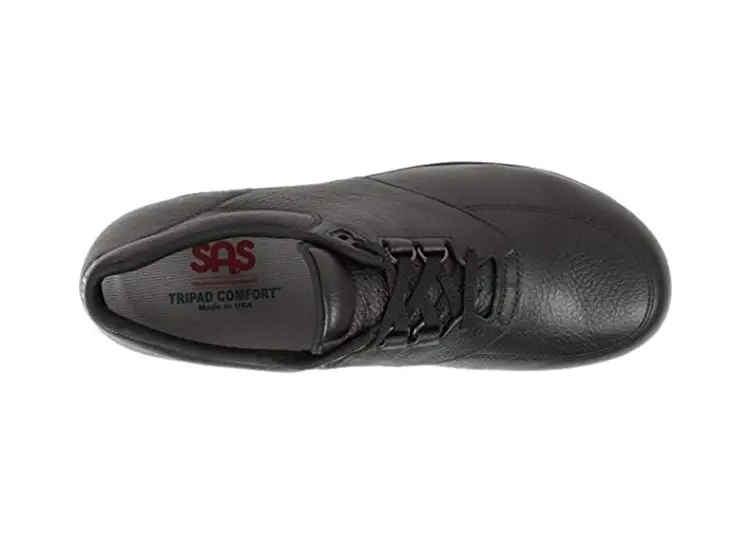 Sas Shoes running shoe is designed with comfort in mind. These sneakers are medicare approved proving they have to be well made and comfortable.
They are made with a lightweight breathable fabric allowing you to run for miles without sweaty achy feet holding you back.
Sas started as a family-owned business and remains that way today.
Locally crafting their shoes mainly in San Antonio, keeping the American dream alive. Sas Shoes operate one of the very few shoe-making facilities left in America and proudly offers tours of their factory to visitors.
Pros:
Sas Shoes are medicare-approved
The company is inspired by 1 mission, designed for the US warfighters
Shock absorbent design
Cons:
High priced shoes
Limited design choices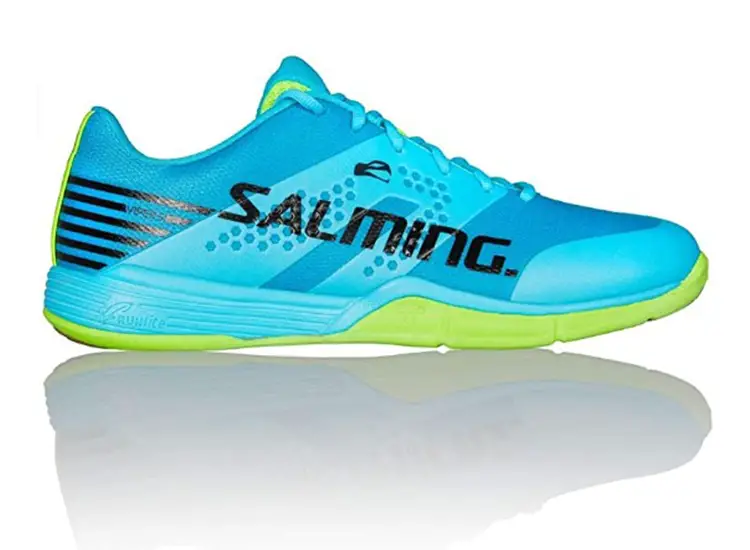 Salming is a Sweden based company started by NHL's super start Borje Salming. Quickly growing in popularity it has been sought after by athletes all over the world.
They create high-quality, technologically innovative shoes to boost your performance without sacrificing your comfort.
Made with quality materials and in lots of sizes and designs, you will have no problem finding the perfect running shoe here.
Giving you the capability of running through rough terrain or down the street without ever feeling what the earth has to offer.
Pros:
The shoes are designed by an athlete
There are many designs and styles to choose from
Salming offers affordable prices
Shoes are flexible, cushioned, and breathable
Highly rated around the world
Cons: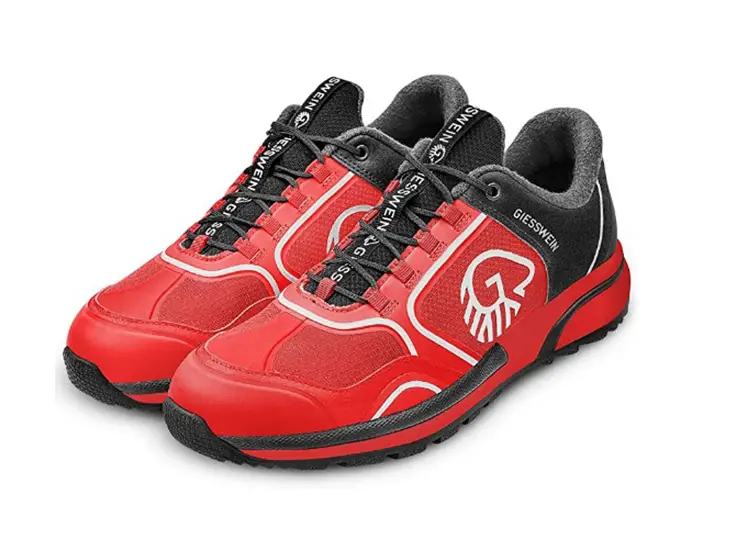 Giessweins Merino runners are made in Austria out of their own unique wool fabric material to provide a durable and sustainable running shoe.
Using 100% of their material and recycling up to 90% of the water used, this company is very eco friendly.
These running shoes are made from 100% wool fabric and 3D technology they have created the perfect stretch to offer you comfortable shoes that can protect your feet from all the elements.
Designed in this fashion these sneakers are easy to wash, warm in the winter, and cold in the summer. You cannot go wrong with this interesting running shoe option
Pros:
Eco-friendly production process
100% naturally made
Keeps comfortable in all types of weather
Interchangeable soles
Tons of colors to choose from
Cons:
Not many design options
How have running shoes evolved throughout the years?
Adolf Dassler invented running shoes in the 1920s. It was developed differently from sneakers for long-distance runners and sprinters. In 1925 Adolf Dassler manufactured special shoes for athletics and patented spikes with a cushion underfoot.
Fast forward a few decades and the running world changed completely. 
Suddenly, every brand was making low-to-the-ground shoes with very little cushioning, allowing a runner's feet to flex and move naturally without any inhibition.
For years, it seemed as if the running form was taken for granted. But the advent of minimalism has put more focus on how a runner's feet interact with the ground and dictate how the rest of their body moves.
About as fast as the minimalist movement sprung up, it was gone. While featherweight, low-to-the-ground shoes still exist, the trend has flipped back to shoes with cushioning.
The best aspects of the minimalist movement — that shoes were light, agile, and allowed a runner's feet to move naturally — started to appear in more cushioned models found today.
Conclusion:
Finding a decent running shoe that is not outsourced to China has become a very challenging task, you can search the web for hours only to come up with a small handful of reliable companies.
If you are on the market for a good pair of running shoes not made in China, take it from us and check out the listed manufacturers.