If you are looking for comfortable and stylish clothes that were not made in china. You have come to the right place.
We have done some serious digging to find you the best 100% American made clothing stores on the market today.
These stores are giving you quality over quantity, durability over disposable, and craftsmanship over quickness. Making your comfort a priority and keeping American based products obtainable to everyone.
Check out our list of the top USA clothing lines compiled just for you.
Recognized on channels like CNN, Fox News, and Good Morning America, All American clothing is a go-to store for USA only made apparel.
Owner Lawson Nickol created his store in 2002 after realizing his employer at the time was out-sourcing their American-made jeans to a Mexican company.
Wanting to provide a true to its word, USA product only store, Nickols started his company based on being unique, only excepting exceptional work, and listen to their employees and their customers.
Giving his word and sticking to it, All American Clothing is still thriving today with an extensive selection of clothing and accessories produced only here in America
Pros:
Quality clothing for men and woman
Free returns and exchanges for 60 days
Offers screen printing and embroidery services
Affordable prices
Cons:
Shipping creates longer wait times (especially due to covid)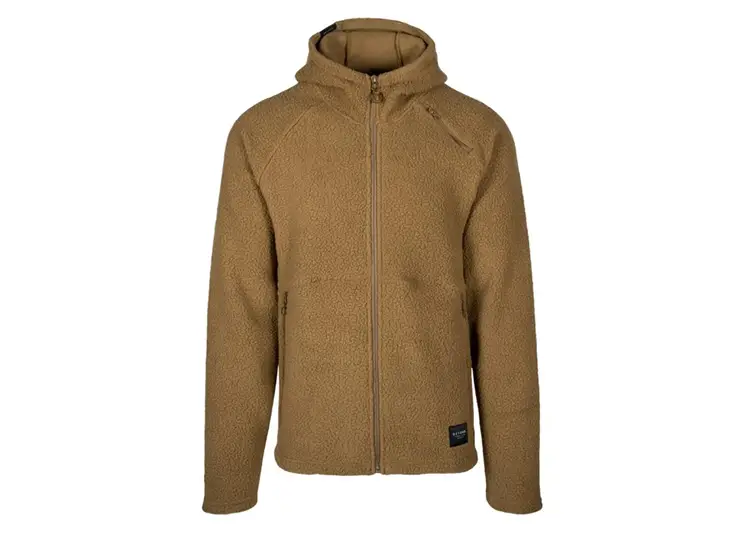 A family-owned company designing clothing that will hold up to the rugged outdoor activities many families enjoy doing together.
Hiking the trails up the sides of mountains or bike riding throughout rugged terrain, you know your clothing is going to be protected and keep you protected no matter the weather.
Beyond has designed their clothing to be breathable and moisture resistant keeping your sweat, or the rain from soaking you no matter the activity. They design their clothes with unique layers making them a force to be reckoned with.
Beyond clothing started as an American made clothing store, and remains that way today.
Pros:
Moisture protecting materials in all their clothing
Built for rugged outdoor terrain
Made with advanced technology
Cons:
Only their AXIOS line is made in the USA only
This company was founded after the owner realized how dissatisfied he had become with brands that were being offered to him. He was sick of paying for cheaply made clothing items that would get ruined in a few uses and then end up in a landfill where it would sit for years.
American Giant is a community-based company that believes that keeping the company producing and distributing in America only is the best thing for our economy and community. Here you are going to find well-crafted sturdy and durable clothing in tons of apparel for men and women.
Pros:
Durable materials making your clothing last longer
Locally made by whole chains of communities
Offers military discounts
Cons:
Starting the business in 1988 Ebbets wanted to design original-looking baseball jerseys and hats, then expanding to jackets hoodies, and flannels. Each item is 100% historical fabric that is made completely by hand. They will spend long hours working on each piece using the historical manufacturing process today.
Ebbets FIelds and Flannels are still running today by the local family who started it all, with 2nd and 3rd generations involved in the process. Never planning on leaving where their company was created, Ebbets will be American made and distributed for many more years to come.
Pros:
Researched materials and fabrics for vintage look and feel
Handcrafted and durable made
Wide variety of sports jerseys and caps
Cons:
Only sports team apparel is sold here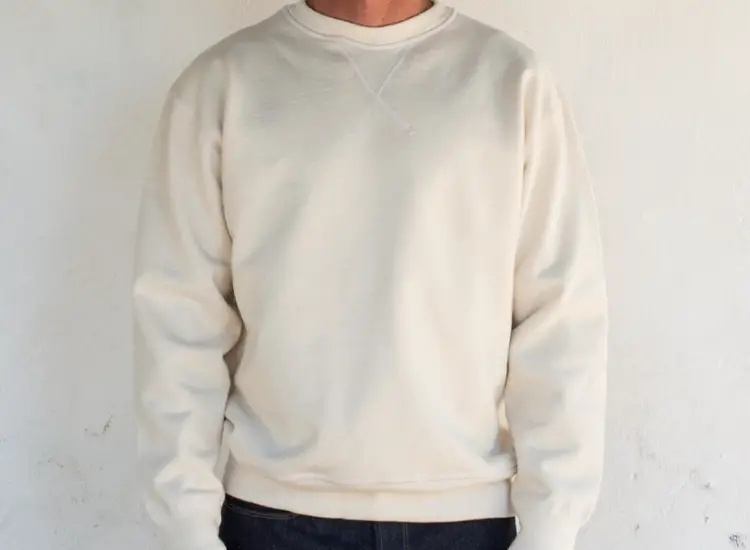 This upper-end men's clothing store offers timeless looks from authentic American culture. They use timeless looks and styles and re-creates them using only the best techniques and finest materials. They take pride in all their products making sure everything is done with precision.
Free Note Cloth was born in born in California and every step of the process is still done there today. They have a unique and classy style that is chosen specifically for looks and durability given you a great product that will last a long time.
Pros:
Unique and high-quality designs
California based Flagship store- with Free note clothing and limited additional goods
Comfortable breathable materials
Cons:
Items are high end so they are a bit pricy
Only meds clothing
Woolrich originated in Pennsylvania back in 1830, dedicated to keeping Americans warm while outdoors during the frigid winter months. Originally started by using wool clothing to keep people all over including the Artic warm. They now still use the same mindset, however have updated their craft and the materials they use.
Known for creating the parka to keep pipeline workers warm, and branding the buffalo check design with its red and black colors, Woolrich has been a well-known and well-loved company for generations.
Creating warm clothing for hard-working Americans that will hold up to just about anything, we had to add this company to our list.
Pros:
Wide variety of clothing for men and woman
Designed with warmth in mind
Reputable company with years of service
Has designed clothing to keep hard American workers warm
Cons:
Items are a bit expensive although worth the money
Finding American-made clothing companies is becoming difficult. Tracking down a brand that is 100% authentic is almost impossible. Hopefully, stores like these will make a comeback and provide Americans with great homemade products we can all be proud of.
Final Thought
Whether you are looking for outdoor gear to keep you warm and protected, or a great Americana designed baseball jersey these companies have you covered.
They started their companies here in the USA and have kept them here for years. These stores offer you and your family indoor and outdoor clothing made with care and compassion.
You may be paying a little more now, but between quality and durability, you are going to find yourself saving in the end.