You'd be surprised how many iconic American products are actually made in China.
Products that are woven into the fabric of American culture are actually not made in America at all. Products you've grown up on and products that are packed full of patriotic nostalgia are imported from Chinese factories and marked with those instantly recognizable American logos.
If you prefer to shop American and purchase products not made in China, you may be sorely disappointed by some of the products we'll dig into.
Take a look at our list of American products made in China. We think you'll be surprised!
Nothing screams American like a well-fitting pair of Levi's blue jeans.
With collections for babies, children, women, and men, many of us have grown up on the classic comfort and durability of Levi's jeans.
Can't you just picture an image of a mid-western cowboy with his stetson hat, cowboy boots, and classic Levi's jeans? There is no image more American. Why then are Levi's made so far from American soil? 
Here's the abridged history of the company's rise to American cult classic. Levi Strauss, the founder of the company, emigrated to San Francisco from Bavaria in 1852.
As a gold miner during the gold rush he recognized the need for durable clothing; thus the conception of copper rivets coupled with durable denim and what we know today as blue jeans. 
While Levi's began as an American-made product, their rise in popularity drove the company to begin outsourcing to countries outside of the US. Simply, it's cheaper to make their jeans in other countries.
While China is one of the countries in which Levi's are now manufactured, they're also produced in many Latin American and European countries.
There is however one line of Levi's jeans, the 501 jeans, that are still American-made but they're significantly more expensive than those made outside of the US.
Barbie dolls are one of those highly recognizable, all-American toys that we all grew up with. Girl or boy, young or old and whether you played with them or not, Barbie dolls are ultra American.
Remember the iconic bubble-gum pink packaging and the red Mattel insignia? Can you picture it?
With Barbie and friends littering playrooms around America and the brightly packaged doll lining store shelves for decades, we all recognize the literal girl next door. Can you believe that Barbie is not American-made? 
Barbie was definitely conceived in the good ol' US of A, but her production wouldn't remain there.
Invented by Ruth Handler, co-founder of Mattel, and named for her daughter Barbara, the Barbie doll was illustrative of the idea that girls could be anything they dreamed of.
Barbie is iconic around the globe, not just in America, but surprisingly, the American icon was never manufactured in America.
During their recovery from World War II manufacturing of war-related products, Mattel outsourced the production of Babie to Japan which is where the first one was produced. Since that time, she has been manufactured in four other Asian countries.
Cheaper labor in these Asian factories is to blame. 
We all know America's favorite pastime is baseball. And we all recognize the symbolism of the white and red-stitched Rawlings baseball.
But who would've thought that such Americana isn't manufactured in America at all? 
Here's the history of Rawlings: in 1898 the Rawlings brothers began producing sporting goods and landed their first big gig with the St.
Louis Cardinals' team uniforms in 1907. The company was actually founded in St. Louis and began manufacturing its products there.
However, by the time they became the feature ball of Major League Baseball, they'd already moved manufacturing out of the States.
Once again, more affordable labor reigned supreme and the Rawlings baseballs we know today are manufactured in China and Costa Rica.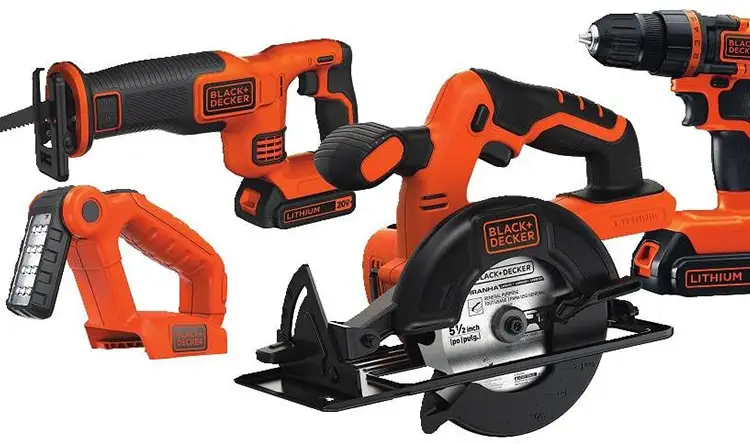 Black and Decker is an American household name in power tools and small appliances.
Who could forget the innovation of the first DustBuster in 1979? Anyone who was anyone had one.
And any handy dad certainly stocked his tool bench with the Black and Decker electric drill. The iconic bright orange and black construction of the company's tools are immediately reminiscent of American DIY.
As you've read thus far you know where we're heading with this. Black and Decker, like the aforementioned "American" products, are not American-made at all. 
Beginning as the Stanley Corporation in 1843 as manufacturers of bolts and hinges, and evolving into Stanley Black and Decker by 1910 and becoming innovators of power tools, Black and Decker is an American icon.
Although Black and Decker have asserted over the years that they intend to begin manufacturing in Texas, the fact is they continue and will continue to operate in China regardless of that claim.
As is the case with big industry, cash is king and labor is much cheaper in China than it is in America. 
Can You Believe It's Made in China
This is just a shortlist of the all-American brand names that aren't manufactured in America after all.
With the nostalgia that so many of these brands conjure from our childhoods of those of our own children, it's almost impossible to believe that these products are produced in China.
When all things are considered though, it's no surprise. These big-name brands care most about one thing: revenue!
And they can most certainly capitalize on the savings of cheap labor when they outsource production to countries like China. 
References