Non-stop celebrations and occasions make it difficult to come up with presents and gifts that look like you actually bothered to pick out. This is especially true if you're very particular of where the gift is made from.
Luckily, we're specialists in looking for the best gifts not made in China.
So, without further ado, here are 12 of the best gifts not made in China, for the man, woman, and child in your life.
For Men
Organic, affordable, and made in the USA, what more can you ask for?
The Beard Grooming Care Kit for Men by Mountaineer Brand is arguably the best gift that you can give to your bearded man. Or, if you're the bearded man, it's the best gift that you can give to yourself.
Why? Let's start with the fact that it's made out of all-natural ingredients that's hand-mixed in West Virginia, USA. It also comes complete with everything you need to take care of your beard. This includes a 2oz WV Timber Beard Oil, as well as a Magic Bard Balm, and even a specially-formulated 4oz Beard Wash.
That's not all. All three of these beard products are wrapped in an attractively packaged kit.
For added variety, the kits come in 4 different scents. There's the Original/Timber, then there's the WV Citrus and Spice, WV Coal, and finally, WV Pine Tar.
Give your beard a much-needed break from synthetic products and take care of it the best way possible.
Pros:
All-natural ingredients
Made in the USA
Comes complete with everything a bearded man would need, including a beard brush
Cons:
Included brush quality could be better
Help keep the man in your life stay stylish and safe with Carhartt's Flame-Resistant Twill shirt.
The shirt is built to meet numerous safety standards. This includes NFPA 70E and NFPA 2112 performance requirements. This basically guarantees that the garment will help provide wearers with added protection from flash fire exposure, as well as injuries related to shock, electrocution, as well as arc flash and arc blast.
These garments are also machine-washable and come with melamine buttons that are also flame-resistant.
When your job puts you at risk of being on fire, this is the shirt you want on your back.
Pros:
Meets NFPA 70E and NFPA 2112 performance requirements
Machine-changeable
Flame-resistant melamine buttons
Tough and durable
Cons:
Chill like a true boss with the Hugo Boss Kimono Robe.
Well-made and constructed using high-quality 100% cotton, the Kimono Robe is a classic bathrobe with a luxurious twist.
The contrast colouring front-facing and sleeve hem, as well as the logo embroidery, helps add a touch of elegance, while the material is just the right thickness to dry you off without really weighing you down.
It's essentially a perfect robe except for the fact that it's not as thick as most people would prefer.
This lack of thickness wouldn't be a problem most times of the year. But, in winter, you'll want to have a different robe ready. Otherwise, you'll find yourself really feeling the cold weather during the winter with this robe on.
Pros:
High-quality construction
Looks good and feels even better to wear
Thick enough not to feel heavy
Cons:
Might not be thick enough for use in colder climates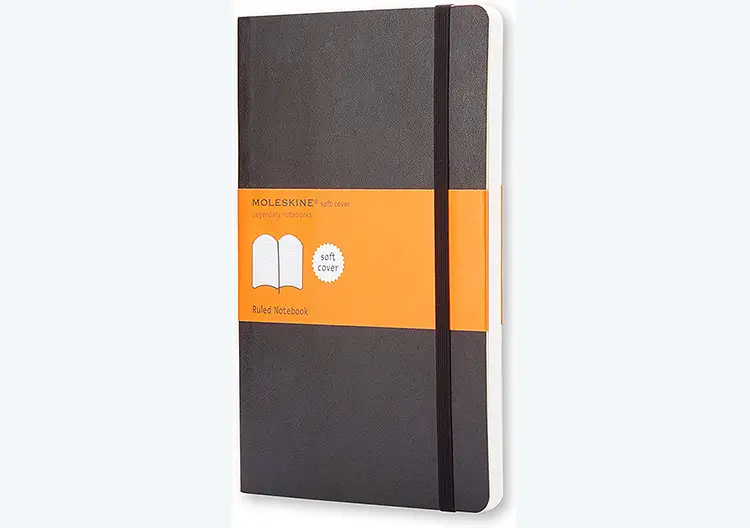 Grown men have their own diaries too. They're called journals.
For the man in your life that loves to write down notes, ideas, and whatever on their journals, no piece of paper is better than that of the Moleskin Classic Notebook.
Beautifully designed, a joy to write on, and reasonably priced (all things considered), the Moleskin Classic Notebook will have the main in your life writing you love letters for days (pun intended).
Pros:
Available in softcover and hardcover
Thin but durable paper
Handy pocket
Cons: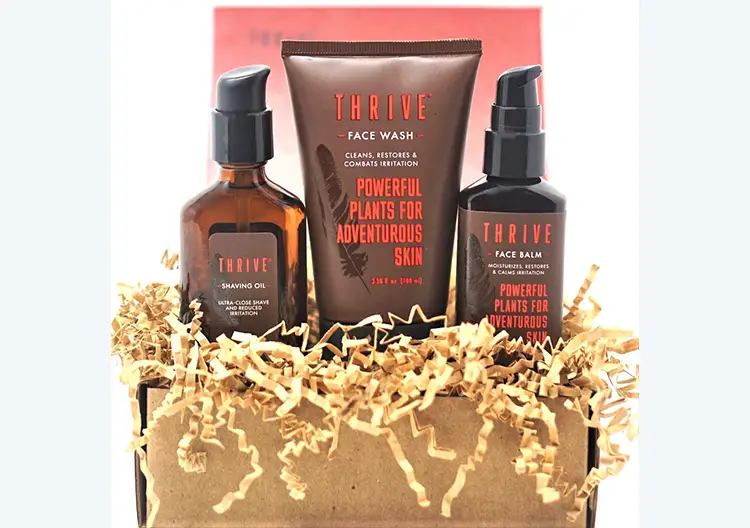 If you want to introduce a proper skincare routine to your boyfriend, dad, son, or friend, or brother, or want them to switch to an all-natural alternative, then you could do a whole lot worse than recommend then the Thrive Natural Men's Skin Care Set.
Using unique natural ingredients such as the Costa Rican plant oil, each of the three products included in the kit is rated as free from cruelty, PBA, GMO, and paraben, as well as vegan-safe.
Each set includes a 100ml Face Wash, a 60ml Shave Oil, and a 60ml Face Balm.
The set also comes with an attractive box, as well as a Mission Card. This means that it's great as a gift set for the man or men in your life.
As an added bonus, you get to support farmers in Costa Rica.
For every purchase of this US-made product, a portion of the profit will go towards helping support the very farmers that helped make this product.
For Women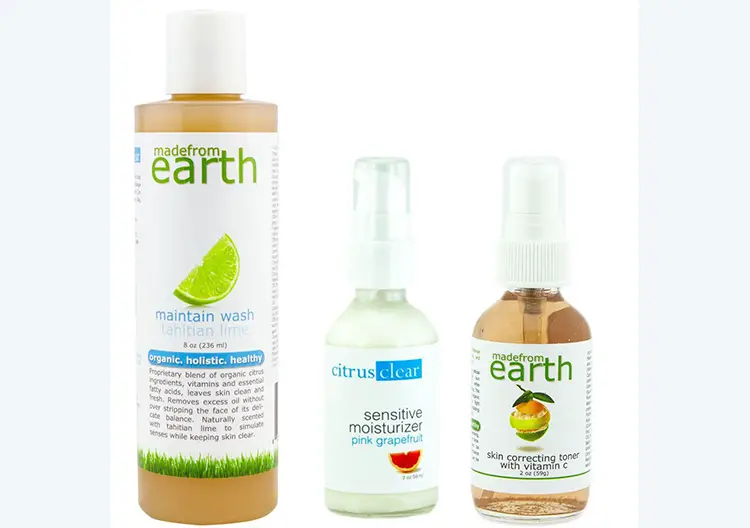 It's not easy having to deal with combination skin. Every woman who has problematic skin will tell you that they've gone through dozens of skincare products and nothing seem to work. But, while everyone's skin is different, one thing that most women can agree on is that organic products seem to be the best for those with problematic skin.
With that said, a fully organic skincare product made specifically for combination skin seems ideal, and that's exactly what this set is.
The Made From Earth Combination Skin Essentials Set comes with a Skin Correcting Toner made out of potent plant extracts and Vitamin C; a Pink Grapefruit Moisturizer to help keep skin hydrated and moisturized; and a face wash that cleans and freshes up your skin without being overly harsh.
The set is made out of 100% natural and organic ingredients and is made in the USA using cruelty-free practices.
Pros:
Made out of 100% natural ingredients with zero harmful chemicals
Formulated specifically for combination skin
Complete set
Cons:
Toner can be a bit strong
Christmas might not be here yet, but if you're looking for a gift set for the women in your life for the holidays, then you're looking at one of the best.
This simple-looking but elegant set contains everything women need to relax.
This includes a bath bomb, a soy candle, and a facial sponge. Even better, the entire set is made out of vegan-friendly and natural ingredients using cruelty-free practices, which means that, not only will users feel clean and relaxed, but their conscious will be clean as well.
Lastly, the set is made out of a small family-run company that's based in California, USA.
Support your lady (or yourself) and a family business with each purchase of this spa bath gift set.
Pros:
Made out of natural, cruelty-free, and vegan-friendly ingredients
Available in 3 different and distinct sets
Handcrafted
Cons:
Not for those with extremely sensitive skin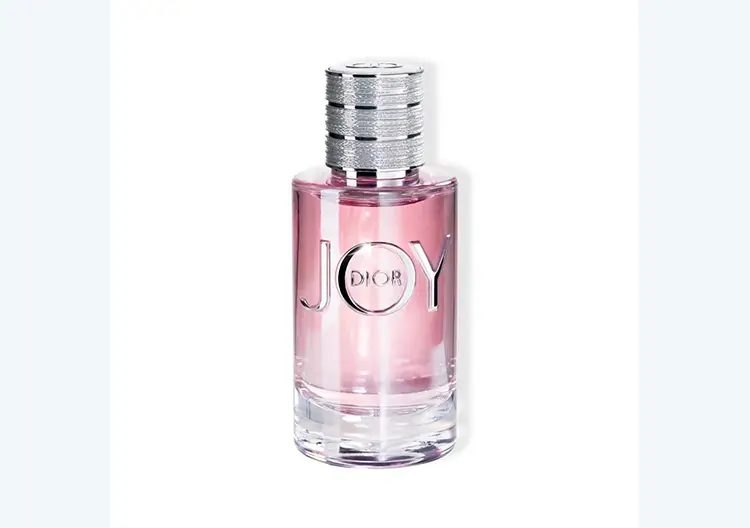 Released in 2018, the Joy perfume by Christian Dior mixes a blend of mandarin orange with sandalwood with hints of bergamot, pear, apricot, and patchouli, as well as musk.
If your lady is looking for a new addition to her collection of scents, this casual wear perfume is a good idea.
She'll be smelling good all day long and be singing you praises as well.
Pros:
Available in a 1-ounce bottle for those who want to sample it first
Light and fine fragrance
Long-lasting scent
Cons:
Highly recommended for women who like heavy and deep perfumes, the Thierry Mugler Alien is a dense and sexy perfume that lasts all day or all night long.
This is a good signature scent for women who are looking for one.
Pros:
Dense and heavy
Lasts all day or all night
Refillable
Cons:
Fragrance might be too intense for some
Best for younger women and teenagers looking for a more adventurous and floral scent, the Amor Amor by Cacharel features a recognisable musky scent with a slight vanilla undertone that's well complemented by the jasmine and blackcurrant.
Smelling nearly exactly the same as it does on the bottle as it would on your skin, this is a good scent for those still experimenting with perfumes.
Pros:
Sweet and distinct fragrance
Affordable
Classic
Cons:
Some might find its sweety and floral scent overpowering or too feminine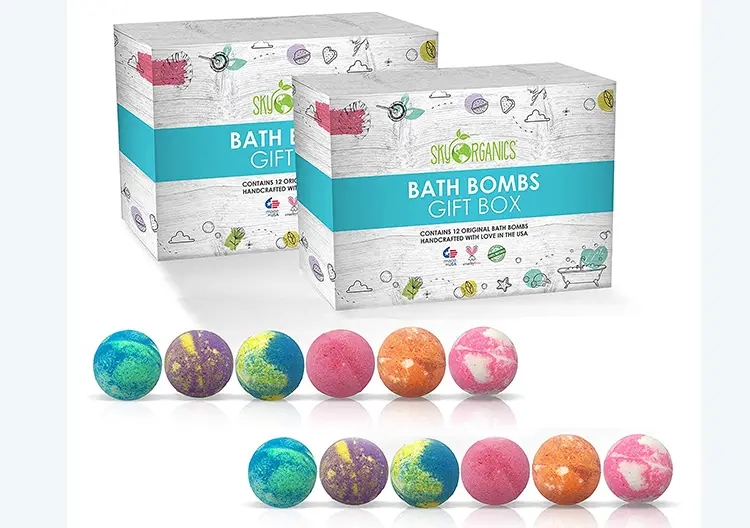 Making bath time a treat isn't easy if you have sensitive skin. Most bath bombs simply aren't built with those with sensitive skin in mind.
Thankfully, the guys over at Sky Organics know this all too well.
The Sky Organics Large Bath Bombs Gift Set comes with twelve 5 oz bath bombs in as many as six unique scents. This includes Sugar Rose, Caribbean Coconut, Lavender Lemon, and three more.
Made responsibly in the USA, these bath bombs are 100% vegan-friendly and cruelty-free.
Pros:
Affordable
Made with natural ingredients
Perfect for those with sensitive skin
Cons:
Might be small for larger tubs and jacuzis
For Children
Green Toys truly lives up to their name. They are one of the few toy manufacturers to embrace an eco-friendly approach, with products that are all made out of 100% recycled plastic.
Green Toys makes all sorts of toys too, which is a huge plus.
Parents will love how they have everything from tea sets to boats and pretty much any other toy that encourages children to exercise their creative skills and imagination.
Pros:
Made out of 100% recycled plastic
Wide selection of toys
Cons:
Final Thoughts
Coming up with a gift is not easy, especially if and when you're pressed for time.
Luckily, our list has a selection of 12 gifts that are not made in China.
With our recommendations for the best gifts not made in China, you'll save yourself a lot of time and effort, as well as money, while also basically guaranteeing that the recipient will love whatever gift they are going to receive.