A list designed to help you find the right dropshipping supplier for you.
In simply put terms, dropshipping is when you find a supplier of certain goods and sell those goods on your site.
When a person purchases a product from the site, the supplier will ship that product directly to the buyer — thus reducing your need to worry about things like shipping and inventory.
Under the right circumstance, it can also be one of the most lucrative business ventures you can undertake. 
The only problem is that for many online vendors and even some brick-and-mortar ones, good dropshipping service is one of the most difficult things to find. Whereas some are located in different countries, incapable of shipping to the US, others are possibly scams. 
Supply lines are one of the most important things to secure when opening a retail business.
For this very reason, we have compiled this list of home-grown USA dropshipping suppliers that you can look into when searching for your cash cow: 
Sunrise Wholesale has been around since 1999 and for good reason. They offer some of the largest selection of products anywhere.
Based in California, Sunrise Wholesale also boasts an A+ rating from the Better Business Bureau.
Currently, their website is offering a free 30-day trial for businesses to try out. After that, it's going to be 50 dollars a month to continue using their supply service.
Another dropshipper with an A+ rating from the Better Business Bureau, the National Dropshippers was founded in 2002 and has since expanded greatly.
Their wide array of product offerings also makes them an optimal choice for sellers looking for variety.
Based in New Hampshire, their business model lends to their suitability as a supplier of everything from apparel to kitchen utensils and more.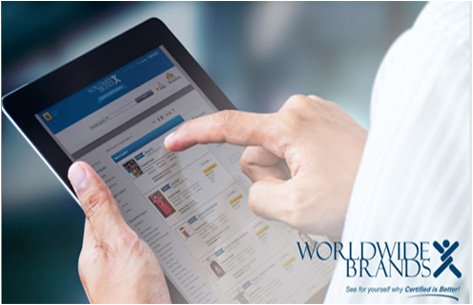 For a one-time fee of 249 dollars, vendors can access the Worldwide Brand's directory of dropshippers and bulk sellers.
A large and comprehensive directory and their propensity to continuously update their rosters make them the best place to access all.
They also implement measures for reliability and quality which puts many sellers who are afraid of scams and frauds at ease. 
Worldwide Brands also has an A+ rating from Better Business Bureau and a 5-star rating for Excellence from Trustpilot. 
If you are looking for more specific product offerings that are geared towards more IT-related buyers, then ASI Partner is a good option for that.
They sell IT hardware and software and boasts over 20,000 products in their electronics selection.
Established in 1987 in California, they have so far 13 warehouses in several locations across the US and Canada. ASI Partner is also the best place to order the latest computers and monitors for either gaming or office purposes. 
Based in New Jersey and founded in 1999, Parkflyers is the main dropshipper for those looking to sell toys.
They offer everything from plane parts to batteries and chargers. Their main specialty though is remote-controlled vehicles.
Their dropshipping programs allow dealers full access to things like dealer pricing, inventory status, product information, specs, and promotional videos.
To get started, you'll need to create a Dealer's Account. They also allow you to order as much or as little as you please though you bear the cost of the shipping.
This dropshipper specializes in the wholesale of electronics around the world.
The site carries big-time brand names, like Panasonic and Sony, and is generally well regarded among businesses and consumers alike.
Founded in 1981, this Texas-based company offers a catalog of 8,000 electronics for you to from. 
Becoming a dealer for TeleDynamics also provides you with a variety of payment options depending on what's most convenient for you.
If you're looking to set up a women's fashion store, then it would be wise to consider Wholesale Fashion Square as a dropshipper.
This 2006 Californian company pulls all the stops when discussing women's wear as they supply accessories, seasonal garments, and even workout clothes. They even offer clothes for toddlers and facemasks. 
Like all the great dropshipping suppliers, Wholesale Fashion Square is also a holder of an A+ rating from Better Business Bureau.
Among its multiple plan offering, Spocket also offers a free subscription plan which helps any retailer on a strict budget.
This site connects you with these scores of suppliers who are not only located in the US but the EU as well.
To garner more options such as email support and boosted sales, it might serve you well to look into the other subscription plans though. Depending on the comprehensiveness of the plan, prices range from free to 99 dollars. 
Spocket is also a holder of an A+ rating from Better Business Bureau.
The platform connects retailers with millions of product supplies in over 40 different niches.
Though not originally founded in the US, there are numerous warehouses over the globe, including the US. Depending on your price targets, it might be useful to look into how ordering from this site might compare in terms of costs.
Otherwise, AliExpress is used by online merchants the world over. You have the option to sell on the platform itself or to simply make orders on the site as a dropshipping supplier.
The site is also quite flexible as you can either order in bulk or individually. 
SaleHoo's main market is centered on English-speaking nations like the USA, UK, and Australia.
It is a dropshipping directory that directs you to a wide variety of suppliers of a wide variety of products. Their services are actually quite affordable — only charging 67 dollars a year for use of their directory.
In case you find that their selection is not for you though, they offer a 60-day moneyback guaranteed. 
For sellers looking to sell electronic products like clocks, cameras, kitchen appliances, televisions, and Bluetooth products — MegaGoods offers supplies and distributions for a great number of them.
They also offer free shipping for select products and have both PCI Compliance and EDI Compliance to boot.
It should be mentioned that at only 14.99 dollars a month, they are also some of the most affordable dropshippers in the market.
To cater to a more refined market, Alpha Imports is a niche dropshipping supplier which offers jewelry and gemstone supplies.
Founded in 1988 in New York, this company is perfect for getting low prices on everything from colored diamonds to semi-precious stones. 
They are also very easy to work with as suppliers as they do not impose things like restocking fees, membership fees, and for the uploading/posting of product images.
All you might have to do is to email them to get the overall availability of the item you wish to resell.
This boasts the most massive selection of products on this list.
Dropshipper.com has in its platform about 1.7 million products from almost 900 suppliers. This allows retailers to mix and match their sales collections with complementary or substitute products.
The selection is so large that even niche sellers can find what they're looking for. 
Dropshipper lets you use their services to find a dropshipper for a one-time fee of 99 dollars. Otherwise, you can pay a monthly service of 69 dollars to regularly access their products through the website.
If you are looking for supplies for a new office space or simply looking to sell office supplies, OfficeCrave.com has all you need in one platform.
Many make OfficeCrave.com their sole suppliers as they offer over 100,000 products to choose from. They also come with the perk of free joining and can deliver anywhere in the USA. 
To get started, all you need to do is answer their dropshipping information form on the website.
For sellers going for a more cosmetic bend on their stores, then Beauty Joint offers a myriad of skincare and makeups products. Their catalog also extends to haircare and accessories too.
Founded in 2010 in California, they are relatively new compared to the other dropshippers on this list. They make up for this though through reliable product quality and a flexible dropship program. 
To begin as a dealer of Beauty Joint products, you must first pay a joining fee of 19.99 dollars and from there a monthly fee of 45 dollars for unlimited access. 
Friendly Reminders
Doing the proper research with regards to shipping costs and product availability is essential when selecting the right dropshipping supplier.
Some of the dropshipping suppliers featured in this article have been around for decades and for good reason — their trusted array of products have made many retail businesses prosper. This is also because of their convenient location within the country, which drives down shipping costs.
Whether online or for your physical store, if done properly, dropshipping can be a quick and easy way to supply your business and minimize stress.