Even though the current global smartphone market has many Chinese phones, we have over 100 non-Chinese brands in existence.
Some of them are American made while the majority originate from other parts of the world.
Some users are trying to avoid relying on Chinese gadgets. As a result, most of them today are opting for American-made cell phones or at least cell phones that are not made in china.
Are there any cell phones made in the USA? If yes, which are the best cell phones made in America? What are these non-Chinese cell phones?
Well, this article comes with all the answers you're looking for.
What are the best cell phones made in America?
Several mobile phone brands used to manufacture their gadgets in the USA.
For instance, Motorola cell phones got manufactured in Forth Worth, Texas. As of 2021, all other American cell phone brands, except Librem, make their products outside the US.
There are no longer American-made cell phones of any kind since October 2020. That's because all mobile phone manufacturing was moved offshore to the USA, with most of them to China.
So, all the mobile phones made by Apple, Google, and other American brands get manufactured outside the USA.
In November 2020, the Librem 5 USA mobile phone was launched, and now its manufacturing takes place in the USA.
USA's Only and Finest Librem 5 Cell Phone
Librem 5 smartphone, a US version of a privacy-focused Linux mobile phone, is the only one that's currently made and assembled in the USA.
It's one of a kind smartphone designed not to track anyone's personal information to sell or advertise other brands. Besides that, the Librem 5 USA smartphone has a powerful and smart hardware kill switch.
Therefore, it will shut down manually all connectivity features such as Wi-Fi, cellular signals, Bluetooth, including camera and microphone.
If you're looking for the best cell phones made in America as of today, you'll only find one; the Librem 5 USA.
What are some of the best cell phones that are not manufactured in China?
We have more than 100 non-Chinese cell phone brands around the globe.
However, most of them are pretty small players and occupy a tiny part of the market even if we combine them to form one.
This means that Chinese mobile phones have taken a bigger section of the global market. And that's why it is tough to find a cell phone that's not of Chinese origin.
After comprehensive research, we found that the following best mobile phones originate from countries other than China. Let's see what they have.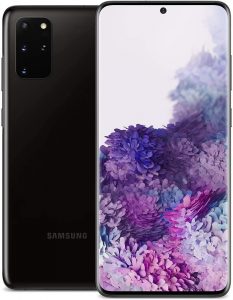 Samsung, a Korean company, manufactures the Samsung mobile phone.
It features a 6.2-inch screen equipped with a QuadHD display for excellent viewing.
Depending on the area of purchase, you'll find this phone powered by a 2GHz Samsung Exynos 990 SoC or Qualcomm Snapdragon 865 chipset.
With a RAM of 8GB and internal storage of 128GB, you can expect this mobile phone to give you a flawless performance. Its front camera boasts a high resolution of 10MP, meaning that it delivers crystal clear images.
What's more, the device comes with a 4000mh battery and a 25W fast charging support.
User Reviews: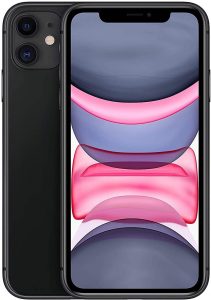 The iPhone 11 series is a highly recognized smartphone made in India. You'll find it powered by an excellent and smoothest operating system. Its two back cameras with 12MP primary wide and 12MP ultra-wide lens both capture amazing photos and videos.
Its Apple A13 Bionic processing system works with a 6-core GPU and a neural engine to support most processing tasks.
In some cases, it may outperform the Snapdragon 865. Even though iPhone 11 has a higher price tag, it guarantees top-quality performance.
User Reviews: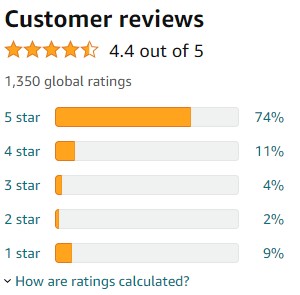 The Asus 6Z smartphone features a 6.4-inch display and a 19.5:9 aspect ratio on the FullHD+ panel.
Snapdragon 865 SoC powers this device and boasts RAM of 8GB and internal storage of 256GB.
Additionally, this cell phone has a 5000mAh battery supported by a Quick Charge 4.0.
It also comes with a dual-camera setup with a 48MP primary sensor and a 13MP wide-angle sensor for great shots.
User Reviews: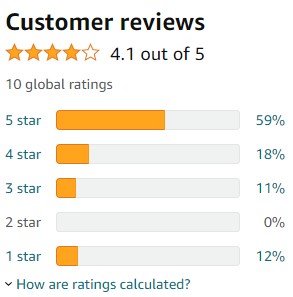 This smartphone is a flagship gadget from LG but not manufactured in China.
It gets powered by Snapdragon 855 processor and boasts 6GB of RAM and 128GB of internal storage.
The dual camera with a varying resolution of 12MP primary and 13MP ultra-wide lens.
Plus, it comes with a 4000mAh battery that's compatible with a 21W Quick Charge 4.0 technology.
The Nokia 8.1 model comes as one of the cell phones not made in China and brings average specifications ideal for daily use.
It's powered by the Qualcomm Snapdragon 710 processor and offers internal storage of 128GB and RAM of 6GB.
Moreover, this smartphone has a great display of 6.18-inch that also supports HDR10. It comes with a dual-camera setup, all with different resolutions.
User Reviews:

Sources