If you are looking for the perfect greeting card, the ones made in the USA are the best places to look.
Whether it's for a birthday, an anniversary, or just because you are bound to find one for that important person in your life.
We'll be taking a look at the best greeting cards made in the United States.
In the list, you'll recognize some of the names. There will also be names you might have never heard of, but they might provide you with the next greeting card you buy. A greeting card or even a simple thank you card is sent from one person to the next every day.
These greeting cards are filled with pre-made thoughtful messages, but an added message on your part will make the sentiment worthwhile. Let's dive right into the list of the best greeting cards made in the USA: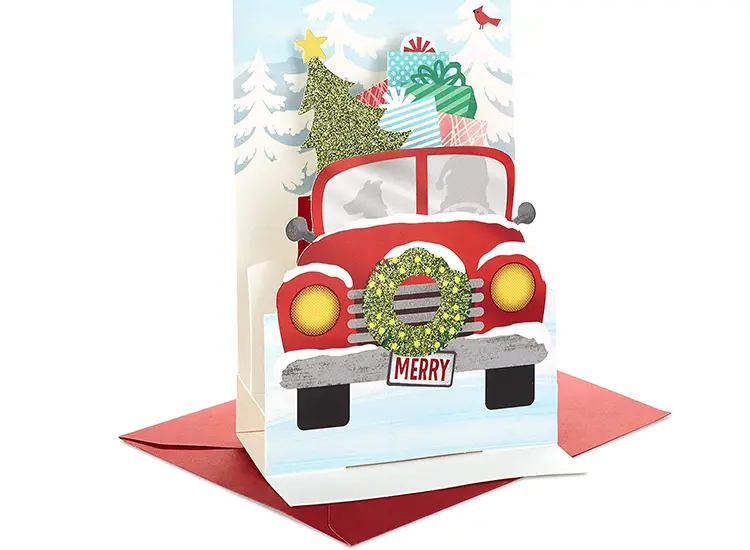 The iconic Gold Crown logo is fresh in our minds every time we get a card.
Hallmark has been one of the leaders in greeting cards and even holiday decor for many years. Based in Kansas City, MO this company provides you with cards that are designed for various occasions.
Whether it's to commemorate someone's birthday or to express sympathies for someone who lost a family member, a Hallmark card might be a great choice. Even today, you can send regular cards along with eCards. But they go well beyond that.
They also create holiday decorations for almost every occasion. You certainly don't want to miss what they have during the holidays. They always outdo themselves on that special occasion every year.
Pros
Offers plenty of greeting cards for every occasion
Makes a lot of holiday decor
Available in regular greeting cards or ecards
Cons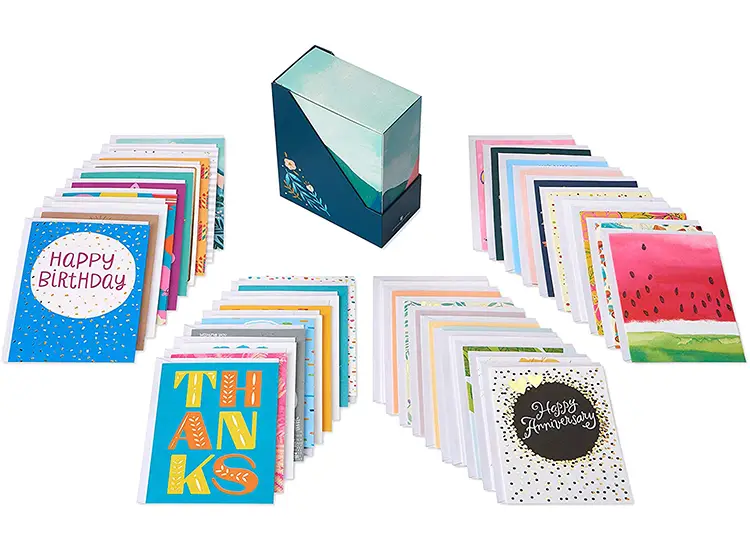 Like Hallmark, American Greetings is a brand that is iconic.
The rose logo on the back of their cards is memorable. They offer regular cards and ecards. And they offer a wide variety of holiday themed decorations and everything in between.
In other words, they are more like Hallmark in every way. So what's the difference between the two?
American Greetings ecards are plentiful, but they have less compared to Hallmark. However, American Greetings can take the claim that their cards are the most traded around the world.
There's also this rumor going around that Hallmark cards are made in China, not the United States. While the cards are indeed made in the United States, some of the holiday decor that both companies sell are said to be made overseas.
But we're not talking about holiday decor. We're talking about cards. And thankfully, American Greetings cards are made with love in Westlake, Ohio.
Pros
Creates regular and eCards for various occasions
Has a lengthy line of holiday decor
One of the most traded greeting cards in the world
Cons
Holiday decor is made overseas, not the USA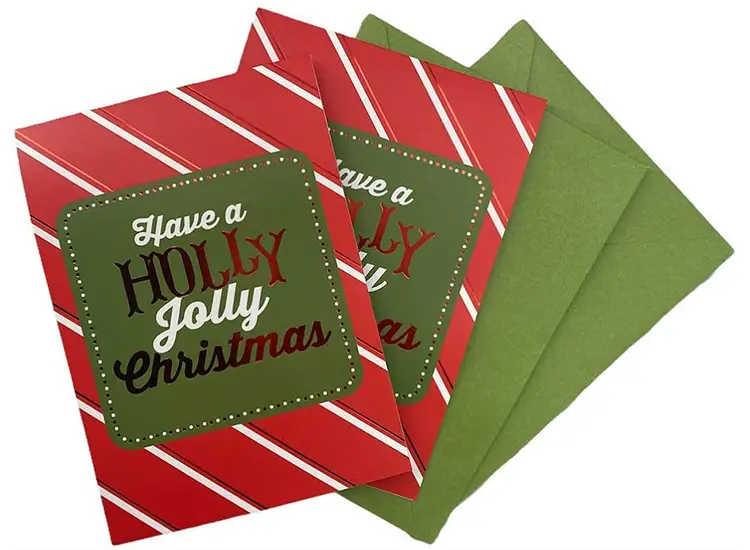 This Atlanta-based company hasn't been around longer than either American Greeting or Hallmark. But since 1992, they have offered physical greeting cards and very soon jumped on the digital card bandwagon.
Gift Card Impressions is a subsidiary of the IComm group, which is known for creating and distributing various products other than greeting cards.
However, they don't offer a lot of the extras that Hallmark and American Greetings does. But they do offer plenty of greeting cards that are perfect for every occasion. Some of them are quite hilarious, to be honest.
If you know someone with a sense of humor and has a birthday coming up, get them a card that they'll keep them in stitches (and appreciate it for a long time).
Gift Card Impressions got into the game because they felt that some of their competitors lacked something: warmth and personalization. If anything, those are the two things that come to mind when it comes to giving someone a greeting card.
The feeling of being appreciated, loved, and being in someone else's mind no matter what time of year it is.
Pros
Offers various themed cards for every occasion
Messages are funny, warm, and thoughtful
Wide variety of eCards
Cons
Doesn't offer anything extra like holiday decor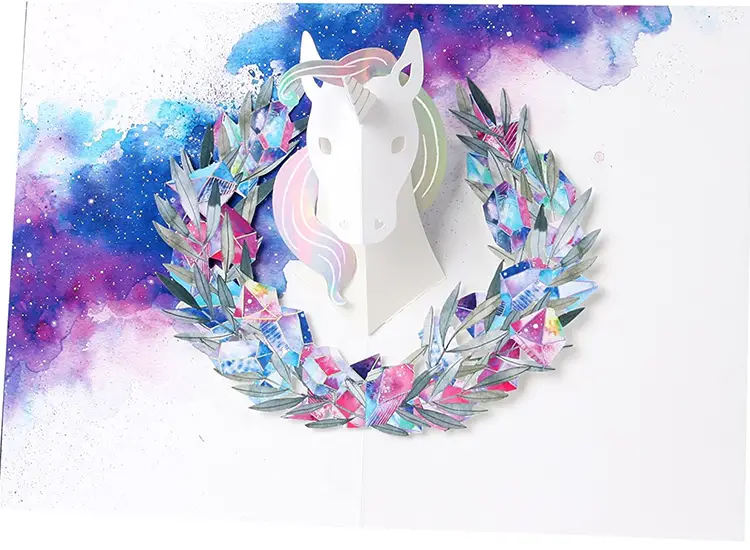 Do you like pop-up cards? Do you know someone who loves them to death? If so, then UWP Luxe cards might be exactly what you are looking for.
The Ohio-based company is known for creating 3D pop up greeting cards that bring that element of surprise to the one who's getting the card.
All you have to do is open it up and a surprise appears. It makes the card's warmth and light-heartedness a lot better. Especially when it's someone's birthday.
UWP Luxe has a special partnership with the Museum of Modern Art. So if you are looking for cards that have that artistic touch to them, you have a lot to choose from. Aside from that, UWP Luxe also offers greeting card sets, stationary, thank you cards, invitations, and so much more.
You can be able to deliver that customized touch for any occasion. You can send invites to your next party or get stationary that best suits your personality. Either way, UWP Luxe is a small card company that delivers in a big way.
Pros
Beautiful designs
3D pop up cards are great for special occasions
Very funny and heartwarming messages deliver that personal touch
Cons
Final Thoughts
If you are thinking about sending a greeting card, consider sending one that is made from the USA.
There is nothing more thoughtful and appreciative than knowing you sent a positive, uplifting message to someone in the form of a card.
Even today with digital eCards being sent with the click of the mouse, the novelty of sending a standard greeting card is not wearing off.
People still get cards in the mail even to this day, proving that the Internet is not the kiss of death for a lot of things. But nevertheless, nobody can make a greeting card quite like the USA.