Welcome to our list of the best laptops not made in China.
This is a list of laptops not made in China- This means that, although some of the parts might be sourced from China, the assembly and majority of the other processes were done in other countries. Some of these are made in Taiwan, while others are made in other countries South East Asian Countries and the USA.
If we're being honest, it was a struggle to find a laptop not 100% made in China. However, we did our best.
In today's world, supply chains have gone global, and almost every laptop has one or more components made in China. This includes those companies that are primarily based in USA, South Korea, India, and other countries like Dell, Apple, ASUS, or Samsung. However, for the last year or two, companies have started migrating the assembly and even some component production outside of the country of China.
Below is a list of our top choices for laptops not made in the China on the market.
Product Name
Made in
Specs
Price
HP 15-dy1036nr

U.S.A
– 15.6" display
– Intel(R) Core(TM) i5-1035G1, Quad-Core processor
– 10 hour battery life
– 8GB RAM
Panasonic Toughbook CF 33

Japan
– 12" display
– Intel Core i5 2.6 Ghz Processor
– 256 GB Hard Drive
– 8GB RAM
VAIO SX14

Japan
– 14" display
– Intel Core i7-8565U Processor
– 256 GB Hard Drive
– 16GB RAM
Lenovo ThinkPad X1 Extreme Gen 2

Japan
– 15.6" display
– Intel Core i7-9750H Processor
– 512 GB Hard Drive
– 16GB RAM
First things first, why would you consider looking for a computer or laptop produced outside of China in the first place? Well, we've found that any laptop usually lasts longer if it's not made in China. Not to mention, there are numerous reports that say that a lot of factories in China often employ underpaid workers that work in less than ideal conditions.
Of course, there are notable exceptions. A good example of this are companies like Samsung and Apple. Over the years, both have committed to making sure that their workers in China are compensated properly.
For more information, We've written extensively about this in this article.
Either way, regardless of your reason, we'll help you look for the best laptop not made in China even if it's not made in USA via our list below.
Hewlett-Packard is a pretty safe bet for a company if you want to buy non-Chinese made products. It's been at the forefront of bringing manufacturing back to America and although it's still not 100% there, it's pretty close.
Among the main manufacturers of HP Laptops is Compal Electronics, which has its platns in Taiwan, and for the past 20 years, HP has had assembly lines in the United States.
From emailing HP earlier this year, we have learned that some of the cheaper models such as the Chromebook still get a lot of components from China. However, if it's any consolation, the higher-priced items such as the15-dy1036nr have more components made in Taiwan and the U.S.
The said new model from Hewlett Packard is one of the best laptops not made in China as it packs some pretty decent specs, including:
15.6-inch diagonal full HD, anti-glare, micro-edge, WLED-backlit display
10th Generation Intel(R) Core(TM) i5-1035G1, Quad-Core
Up to 10 hour battery life
The Panasonic Toughbook CF-33 is designed, tested, and manufactured at Panasonic's plant located in Kobe, Japan.
Specs-wise, the CF-33 is not going to jump out of the page. The Intel Core i5-7300U is good, but not the best. The built-in Intel HD Graphics 620 is okay for daily use. Even the 8GB ram might no longer be enough for some users, although the 256GB SSD storage is a nice touch. But, if it's not fast, then what exactly makes it one of the best laptops not made in China?
Well, for starters, Panasonic is among the laptop brands known for toughness. In particular, its Toughbook line of products are made specifically for non-traditional uses.
This laptop, in particular, is a 2-in-1 laptop that has the flexibility that most laptops don't have and yet the ruggedness that traditional laptops can only dream of having.
Although expensive, many will find the CF-33 well worth every penny if you need a daily driver, especially if you need a new non Chinese daily driver that won't quit on you anytime soon.
Pros:
Comes with a 3-year manufacturer warranty
Tough, and solid build quality
2-in-1
The 12-inch QHD is amazing
Cons:
Operating solely as VAIO and backed by the Japan Industrial Partners investment firm, the former Sony brand continues its tradition of manufacturing products in-house in Japan.
Since being acquired by Japan Industrial Partners, the Japanese company has taken its sweet time reentering the market as one of the top non Chinese laptop brands. In fact, it only has two products as of yet: the VAIO SX12 and the VAIO SX14.
The latter is what we're going to focus on today.
As one of the best laptops not made in China for you to buy, the VAIO SX14 combines an elegant and lightweight design with a gorgeous 14-inch 4K display to create a notebook that could very well make bring the brand back to mainstream relevance.
Under its relatively slim and svelte hood, the SX14 packs an Intel Core i7-8565u, an 8GB DDR4 RAM (upgradable to 16GB), and a 256GB PCIe SSD (upgradable to 1TB PCIe SSD). It also uses UD carbon fiber material, as well as reinforced rib placements that help give it much more durability than its sleek and stylish frame suggests.
The only glaring drawback to the SX14 is its relatively low battery life. This is what arguably prevents it from truly overtaking its competition.
If, however, you can look past that one slight problem, then the SX14 might just be your next daily driver.
Pros:
Lightweight (2.32 lbs) and thin (0.59 inches)
Gorgeous 14-inch 4K display (also available in 1080p)
Solid build quality
Cons: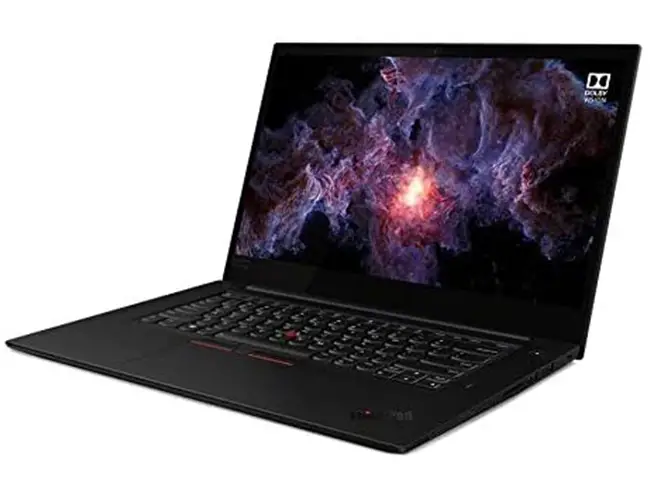 Lenovo might be one of the more well-known China-based brands, but the company have since moved much of the operations concerning their ThinkPad line of laptops to Yokohama, Japan.
The name "ThinkPad†is iconic. It traces its roots to way back to the year of 1992, when IBM of the United States still owned it. However, despite the change in ownership, the ThinkPad remains the go-to business laptop for those who want to settle for nothing but the best.
The Lenovo ThinkPad X1 Extreme Gen 2 is, therefore, no exception.
This business laptop makes it to our list and is a must-buy because it is what you'd get if you took mainstream gaming components and gave it the ThinkPad brands treatment.
This means that it can run with the best computers out there, with the option to choose from the more modest Intel Core i5-9400 to the eight-core Intel Core i9-9880h. You can also install up to 64GB of DDR4 memory, as well as add a gaming-grade Nvidia GTX 1650 Max-Q graphics card.
What makes the X1 Extreme Gen 2 even better is the display, which you can choose between a 15.6-inch Full-HD IPS display with 300 nits brightness and a 4K UHD option with 400 nits brightness.
But of course, this is still a business laptop and a ThinkPad at that.
In addition to its more mainstream specifications, the X1 Extreme Gen 2 hosts a number of features unique to it as well. This includes an MIL-STD-810G certification, enterprise-oriented service, and support, as well as a wide array of security options.
If you're the sort to want a laptop that can do a little bit of everything, then you may want to take a look at the Lenovo X1 Extreme Gen 2.
The only sure bet on our list for 100% U.S.A made laptops brands comes from a small boutique manufacturer or company like system76.
System76 is a company that makes brand new Linux based laptops and computers 100% in the United States.
The Lemur Pro is one of their cheapest laptops, retailing at around 1000$. It comes with a 5th generation intel i3-5010U processor, a 14.1" screen, and runs Ubuntu 14.04.3, which isn't half-bad if you really want a USA-made laptop.
Final Thoughts
As you can see, there are plenty of non-China options when it comes to laptops. You just have to know where to look for the right brand or company. At the same time, you'll have to exercise caution. Case in point, companies like Apple are primarily based in the USA. However, most of their manufacturing is in China.
Not to mention, if we expand our reach a little bit and go for brand new computers and laptops, there are a number of brands located outside of China that make high-quality laptops and provide excellent support or service.
We're talking about the laptop brands such as Metabox (Perth, Australia), Fujitsu (Japan) and ORIGIN PC (Miami, Florida in the United States). There are also others located in India.
Samsung, which previously assembled laptops in South Korea, seems to have shifted production to China, unfortunately. However, if you look hard enough, you might find some second-hand models still assembled and made in South Korea.
You can also double check laptop brands of manufacturers in Taiwan. This is because some laptops manufactured and assembled in Taiwan are often shipped and tagged as "Made in China".
With that said, here's to hoping that our list has helped make your search for a non Chinese laptop for work or school a little easier.
We know that looking for brand new computers and laptops that's non Chinese isn't easy. However, thanks to our list, you will no longer have any problems finding a brand that makes the best laptops not made in China.